Dynamic Lights Mod 1.19, 1.18.2-1.7.10 is a mod for Minecraft super products with the purpose of helping you to actively control the light source when exploring the vast Minecraft world. Besides, Dynamic Lights Mod 1.14.4,1.12.2,1.7.10… still ensures the quality for both Single Player and Multiplayer modes.
I was nervous as I descended into the darkness. My heart raced as I took my first step down the ladder, into the unknown. I had heard stories of things that lived in the dark, waiting to snatch explorers unawares.
But with a lit torch in hand, I felt brave and determined. I would not be afraid of the dark! With each step, I grew more confident, until I finally reached the bottom of the ladder.
The darkness faded away and was replaced by a strange new world. Glowing mushrooms lit up the cave walls, and bats fluttered overhead. It was an eerie but also beautiful sight.
I continued on through the cave, admiring its beauty. The dynamic lights mod
Learn all things about Dynamic Lights Mod
Dynamic Lights Mod adds a number of flashlights to the lighting system in Minecraft, very convenient in exploring the cave area. Using these lights can also light up the entire surrounding area.
Dynamic Lights Mod provides lighting items such as Lava Bucket, Glowdust, Powered Minecart, Lit Pumpkin, Glowstone, and Redstone for players to equip the character.
If you throw this glowing object away, it will light up the neighbourhood as well.
This Minecraft Mod helps the light source in Minecraft promote the best effect. You just need to hold your hand as you explore without having to arrange lights to illuminate the area you are in.
See more:
TooManyItems (TMI) for Minecraft 1.12.2/1.8/1.7.10 
Extra Utilities 2 (1.12.2-1.7.10) Download 
Litematica Mod for Minecraft 1.16.5/1.15.2 [With Fabric]
The main features of Dynamic Lights Mod
This Minecraft mod creates lighting items like a flashlight, Glowstone, Redstone, Powered Minecar, Glowdust, Lit Pumpkin, Lava Bucket to illuminate everything around it.
By holding or attaching to armour, you can equip light items for your character.

You can release them on the ground.

Players can add any Item ID to be a lighting item through the setup file. This feature also supports all types of armour.

Lighting efficiency increases greatly.

Dynamic Light is considered as one module.

The setup files for this module can be found in /config/.

Set the lights on/off button in the Controls menu. (the default light on/off key is the "L" key or it can be changed in the config file).

You can craft an unlimited number of lights in Minecraft.
All lights are created in Survival mode and available in the crafting book, providing a convenient gaming experience for everyone.
On top of that, the Burning Entities shone, and the Creeper Species that were about to explode would light up the entire area. Especially Dynamic Lights Mod will bring a lot of interesting experiences when players explore dark areas and Dynamic Lights Mod exists as a module.
The universal switch button can now be configured through the Control Menu.
This Dynamic Lights Mod 1.13.2 is quite cool and interesting. However, because this mod is quite heavy, it will directly affect the renter chunk and reduce FPS (Frames – per – second). You can overcome this by deleting unnecessary feature modules in this mod game folder.
We have provided you with all information about Dynamic Lights Mod. We hope that this article will be helpful to you.
How the config syntax works:
Show Content »»
[DynamicLights_thePlayer, DynamicLights_dropItems and DynamicLights_otherPlayers configs]
Possible Setups:
X := simple ID X, wildcards metadata
X-Y := simple ID X and metadata Y
X-Y-Z := simple ID X, metadata range Y to Z
A-B-C-D := ID range A to B, meta range C to D
There is a default value used as "setting", you can specify one by appending "=x" to the ID part.
Valid Entry examples:
50
Torch BlockID, 50, will use the default light value (15).
35-* (equals 35)
Wool BlockID, covers all wool metadata/colors.
35-2=12
Wool BlockID, 35, magenta subtype (meta 2), will use a light value of 12.
35-2-5
Wool BlockID, accepts metadata range [2..5].
314-317-*-*=15
Item ID range [314..317] covering golden armor, wildcarded meta/damage which means any value goes.
Also unnecessarily specifying the default light value of 15, you could leave =15 out aswell.
You can also substitute block/item IDs with their untranslated String values, useful for mod items.
tile.cloth is the same as 35, so tile.cloth-2-5=10 is valid.
item.helmetGold-item.leggingsGold-*-* is valid too.
Values that cannot be mapped to anything will be logged and ignored.
Screenshots: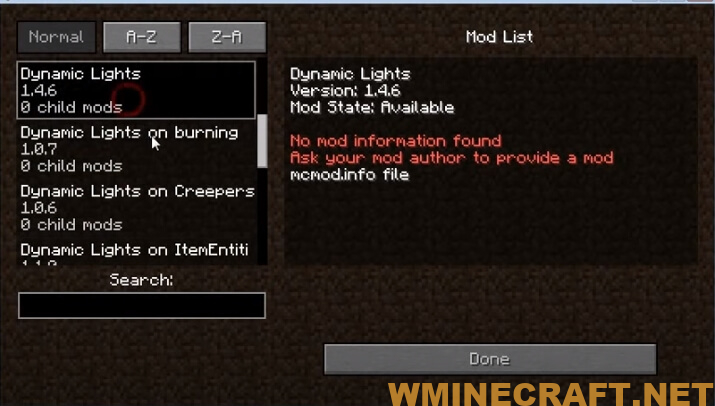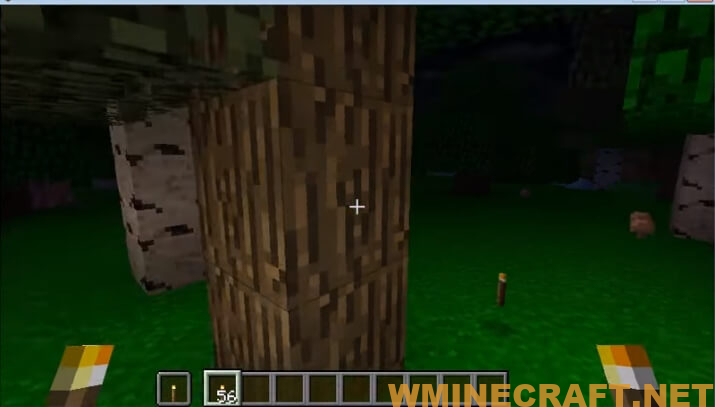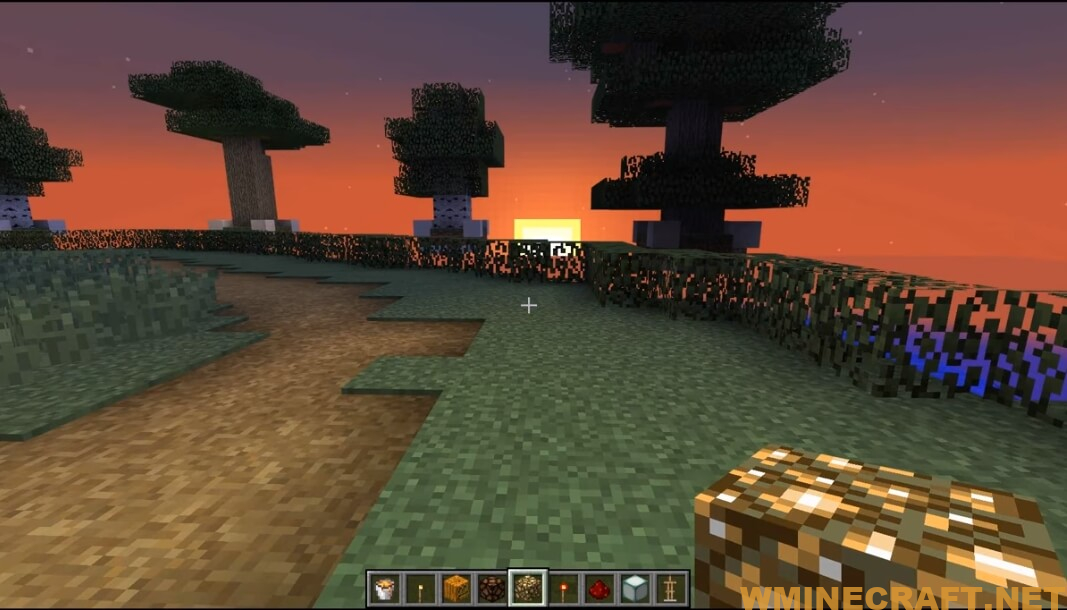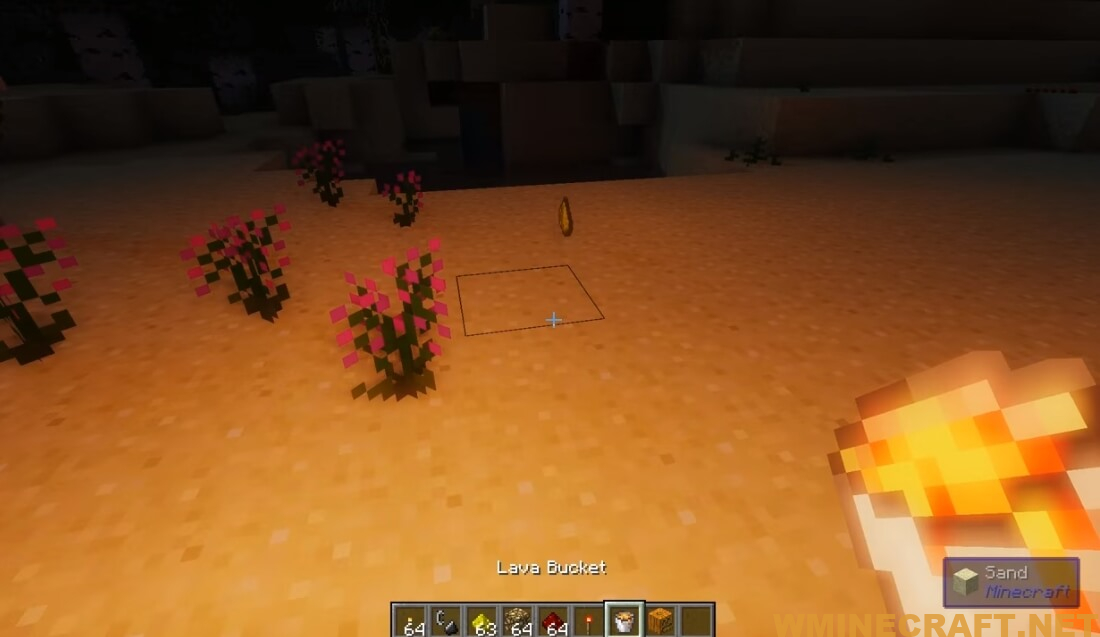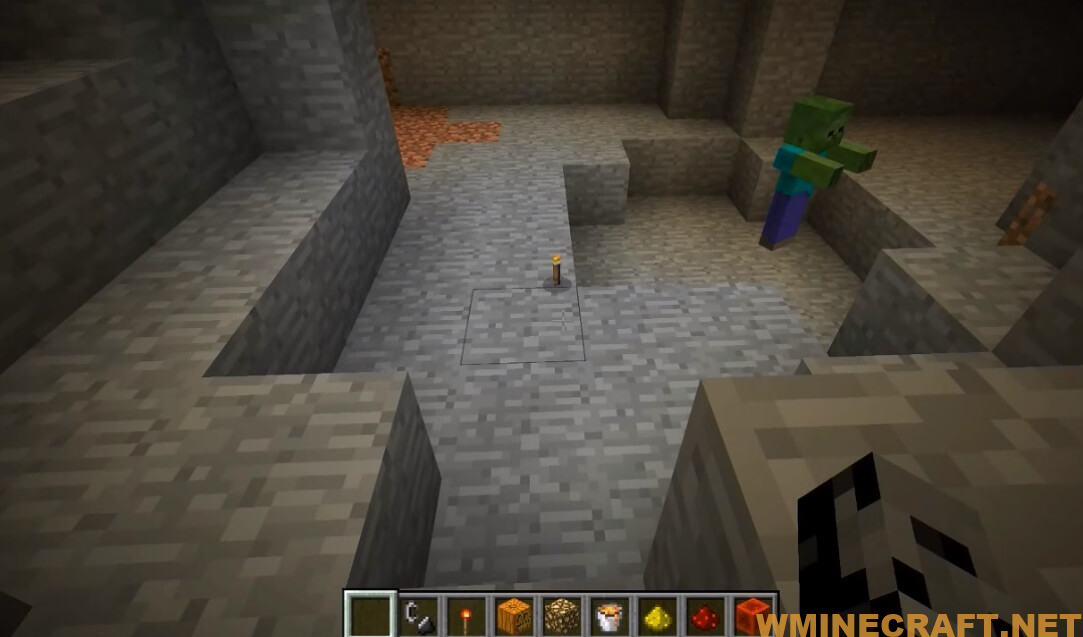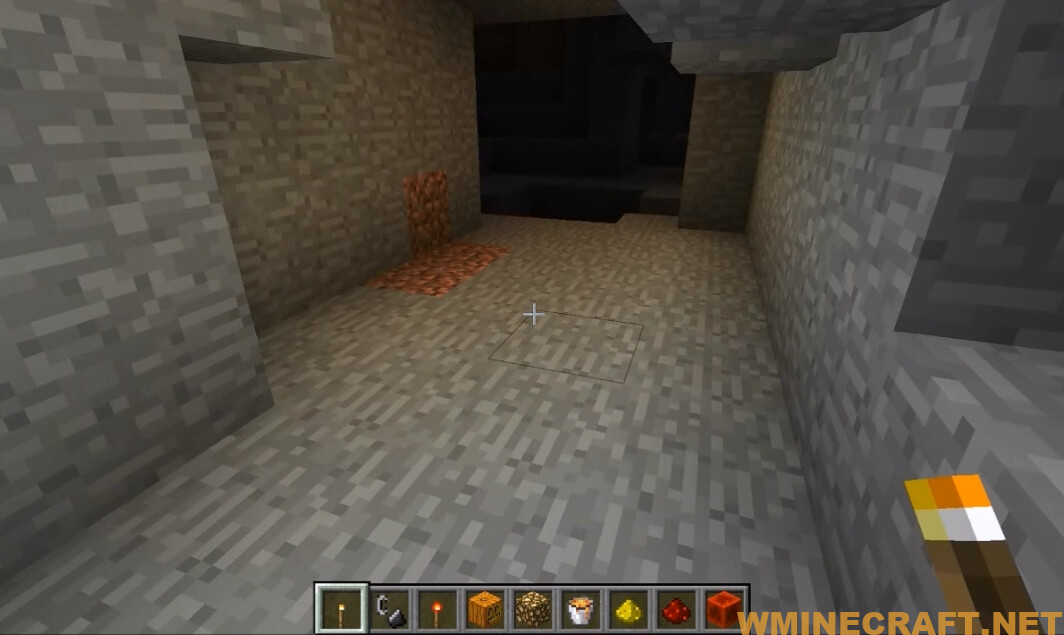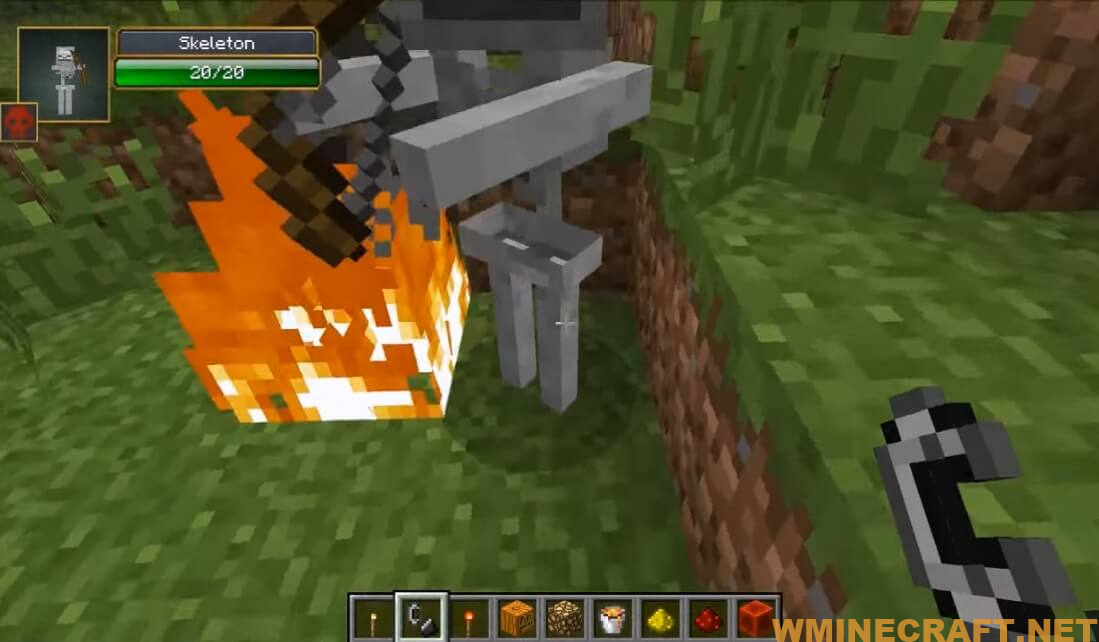 Showcase:
How to install?
Download and install Minecraft Forge Installer, download The Dynamic Lights Mod jar file
Recommend using Minecraft Optifine HD for replacing Notch's funky render code with slightly less funky rendering code.
Right-click Forge Installer, select "Run as Administrator" and then click OK
Click Start on the desktop
Open "Run"
Type "% appdata%" in Run and press Enter
Go to Roaming/.minecraft/mods
Put the Mod file in Mods folders and then run Minecraft
Enjoy!
Video download and install mod:
Minecraft Forge (Modding API) Installation Guide
5 steps to successfully install Forge Minecraft
1. Access and Download select Minecraft forge version, then download the installer.
2. Requires installing Java on a computer. Open the .jar file you just downloaded, make sure 'Install Client' is selected, and click the OK button.
3. Run Minecraft and select the Forge profile, then click Play.
4. Select the Minecraft Forge menu on the left and the Mods button below Multiplayer.
5. Successfully, you can enjoy the mod just installed.
Dynamic Lights Mod Download Links:
Minecraft Game version 1.7.10
Link Download :
Minecraft Game version 1.8.0
Link Download :
Minecraft Game version 1.9.0
Link Download :
Minecraft Game version 1.9.4
Link Download :
Minecraft Game version 1.10.2
Link Download :
Minecraft Game version 1.11
Link Download :
Minecraft Game version 1.11.2
Link Download :
Minecraft Game version 1.12
Link Download :
Minecraft Game version 1.12.2
Link Download :
Minecraft Game version 1.13.2
Link Download :
Minecraft Game version 1.16.5
Link Download :
Minecraft Game version 1.17.1
Link Download :
Minecraft Game version 1.18.1
Forge version:
Minecraft Game version 1.18.2
Forge version:
Minecraft Game version 1.19
Forge version: