What is CyberTech Command Block 1.13.2? What's so interesting and unique? Find out about it in our article below.
To experience more great and interesting things in the Minecraft game, players need to use Command Block. So have you heard of CyberTech Command Block? Join us in discovering everything about CyberTech Command Block 1.13.2
What is the Command Block?
As you all know, Minecraft is an extremely creative and popular game in the world gaming community.
Here you can freely create and build everything you like. Therefore, the game does not limit anything to the player at all. Strange and unique things can be created depending on the player's creativity.
But to create those things, you have to use code (because the game doesn't necessarily have everything available). You can use the code from the newsletter, but the commands here are mostly game commands and are quite limited.
So to extend and enhance the commands, the game's developer has come up with a tool called a command block.
Command block is a block used to enter code from simple to complex, to increase the game's appeal. Command block has 3 basic types: Impulse, Chanin, Repeat.
Impulse is an orange command block, it is used to use single blocks.

Chanin is the green command blocks, its function is to program commands.

Repeat is purple and is used to enter repeat commands. Depending on the commands, you can choose each type of command blocks.
Important Note: Command blocks can only be installed and set up for use in creative mode. In survival mode, you will not be able to create command blocks and use it.
All information about CyberTech Command Block 1.13.2
CyberTech Command Block is a block used to enter quite simple codes to help players in Minecraft become a mechanized creature (cyborg). On the other hand, CyberTech Command Block 1.13.2 also adds a lot of attractive features and items in the game Minecraft. But the main purpose of this Command Block is to entertain players.
Outstanding items added by CyberTech Command Block 1.13.2
Droid: These are Droid 'eggs' that will 'hatch' into robots. Exactly they were skeletons and they were afraid of wolves. These Droids feature armour and iron shoes, grey and always covered their faces, and their hands holding End sticks.

Laser gun: When holding a gun in your hand, in front of you will appear a green particle beam that damages mobs. The range of damage is also limited.

Lavigation grenade: You just need to drop this piece on the ground and you will fly up high like you are standing on a super spring mattress. This grenade applies not only to the player, but it also applies to mobs around you.

Steel shield: When you hold the steel shield in your hand, you will be hit with the 'slow' effect and below your feet will also appear particles.

Boost satchel: It takes the shape of a funnel. When holding this item in your hand, it will help you run at speeds 3 to 4 times normal.

Scanner: You will receive Night Vision when you hold this item in your hand. This item also helps you detect mobs and players hiding behind obstacles.
So you have just explored everything about CyberTech Command Block 1.13.2. We hope this article was helpful to you.
Screenshots: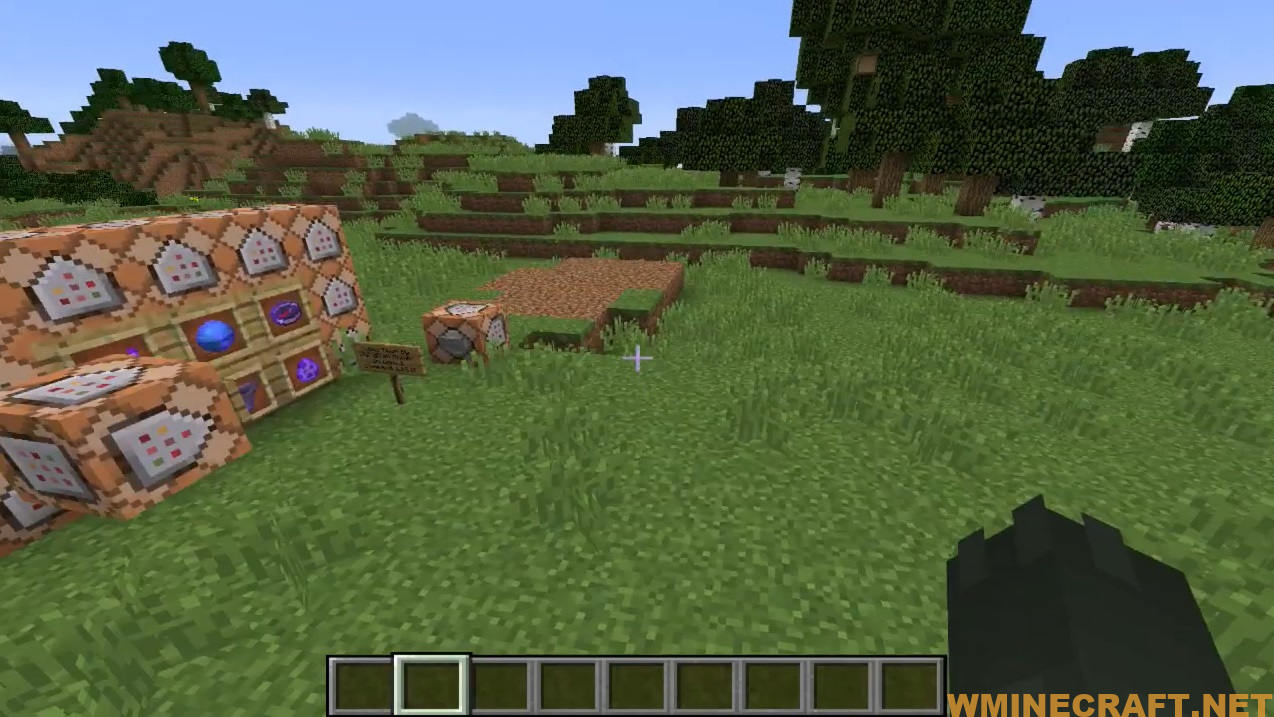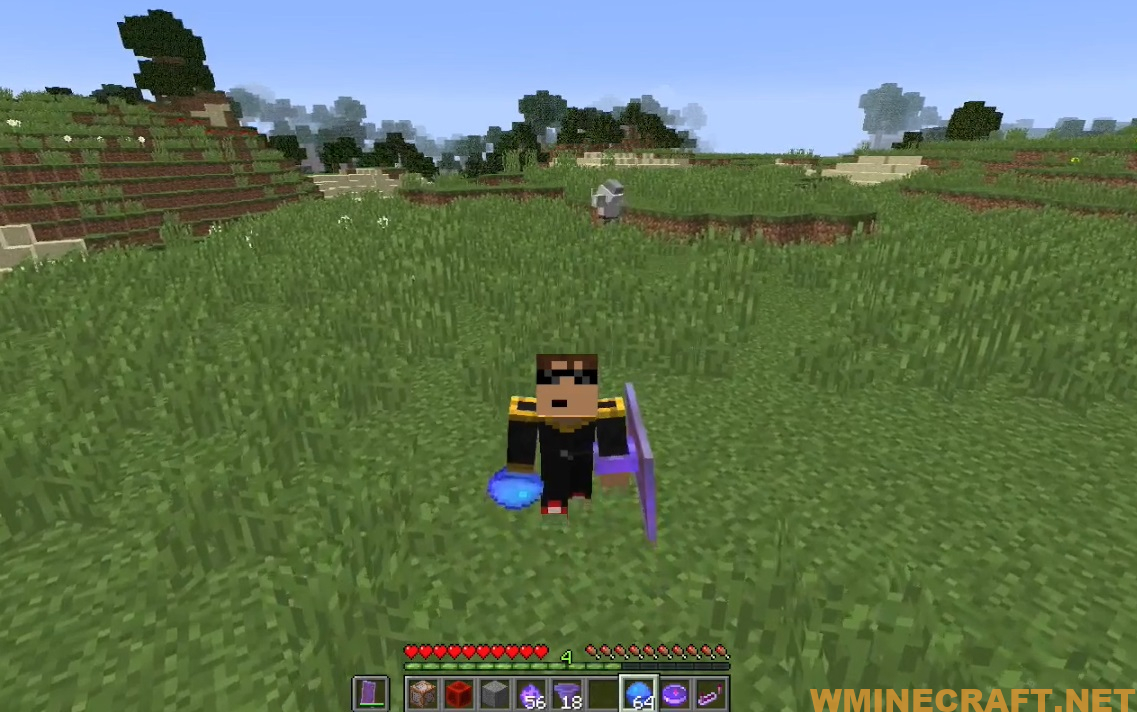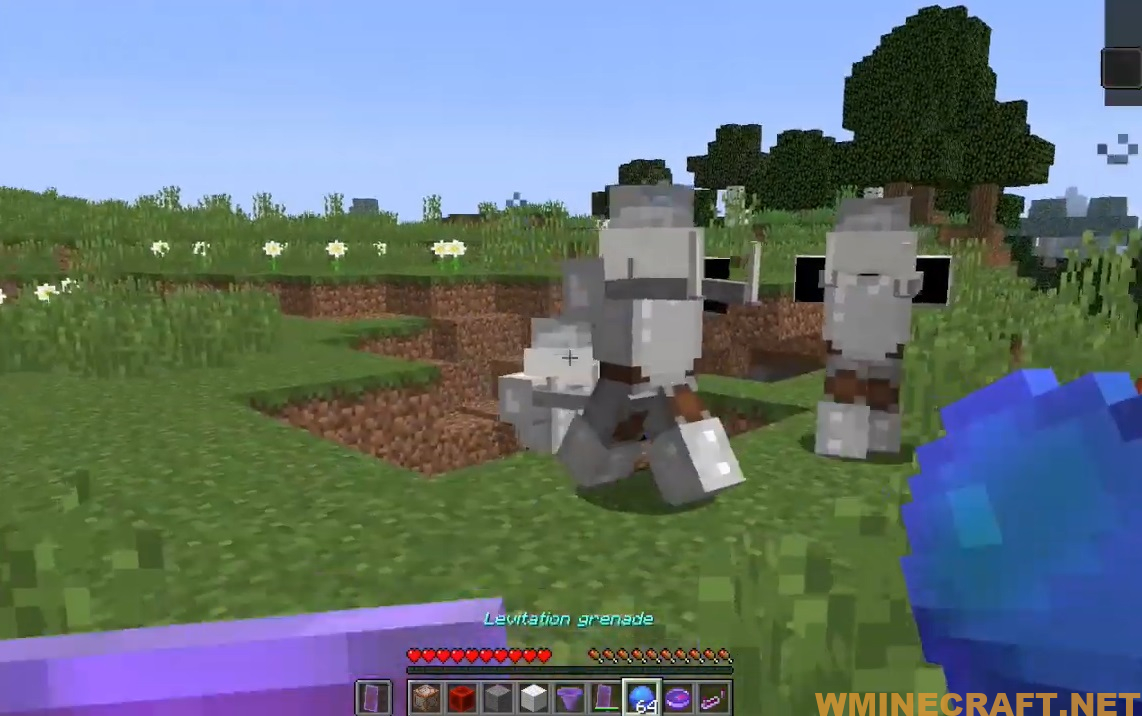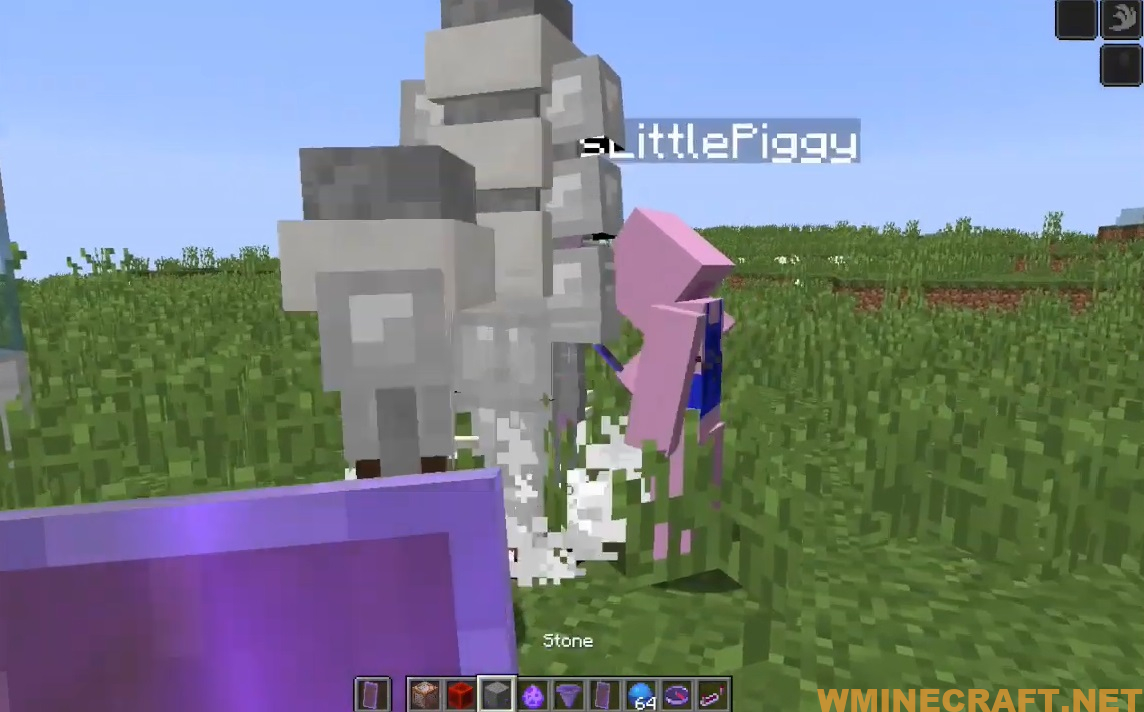 How to install:
To add any one-command creation to your world, first give yourself a command block with /give @p minecraft:command_block.
Place command block on the ground (change gamemode to Creative if you cannot place the block), then right click on the command block and paste the command downloaded from the link below into the blank.
Use a redstone block or pressure plate or any that can trigger a command block to activate the command.
CyberTech Command Block Download Links
For Minecraft 1.13.2
For Minecraft 1.14.4
Updating
For Minecraft 1.15.2 to 1.16.3
Updating