Do you enjoy Ars Nouveau? Ars Arsenal Mod is the next step in Ars Nouveau, adding new robes and armor to the game. This mod expands on Ars Nouveau's Armor and adds a series of Elementalist Robes, as well as a suit of plate armor that augments your magical ability. The Elemental Robes both discount and amplify spells containing glyphs belong to the same school as the robes, while also providing some hidden buffs here and there. As for the Source Steel Armor, it provides a boost in defense with an additional conversion rate for incoming magic damage into personal mana to help cast spells faster.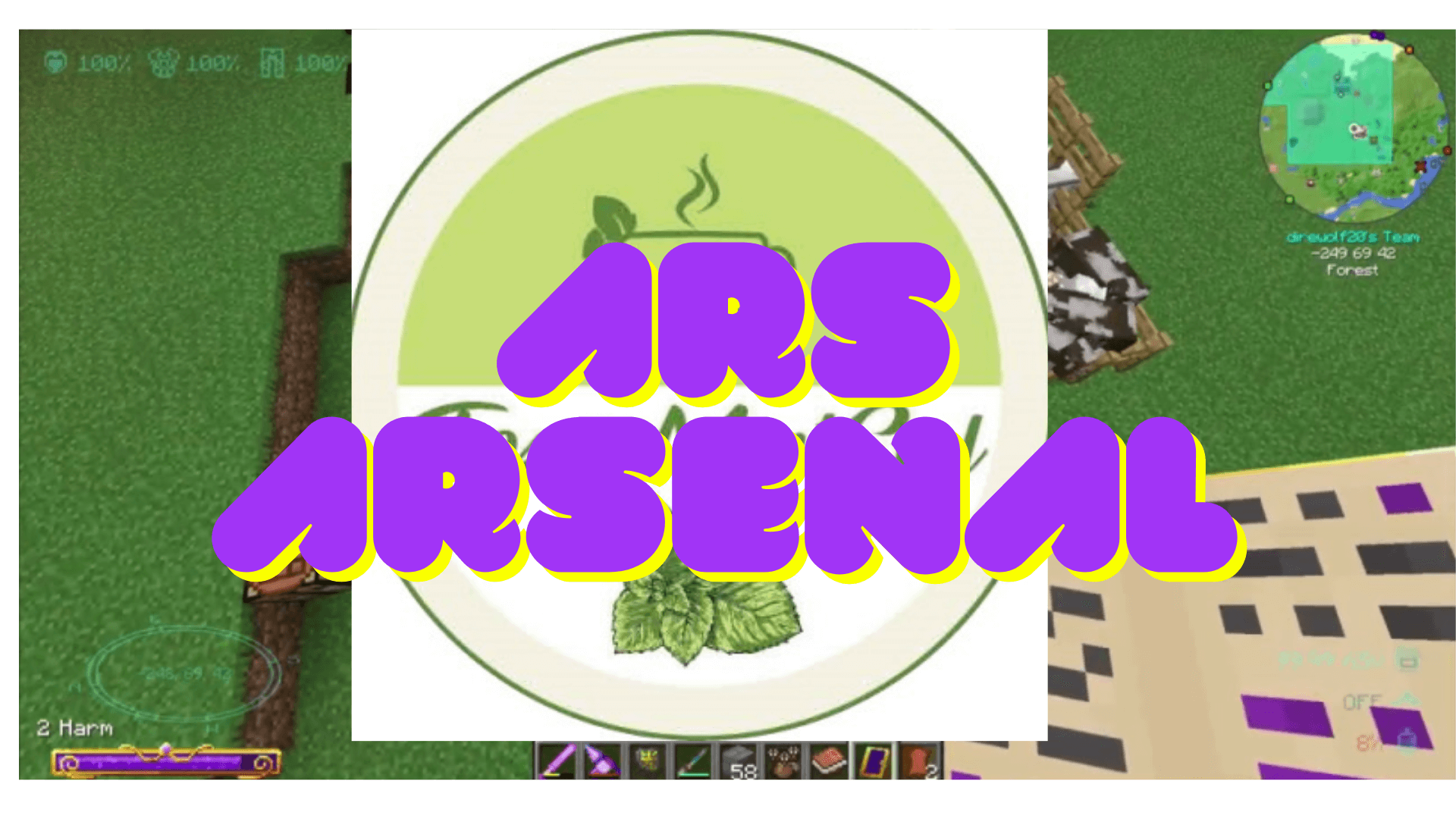 How to install Download Ars Arsenal Mod for Minecraft?
Follows 5 Steps below to install Download Ars Arsenal Mod for Minecraft on Windows and Mac :
1. Download and install Minecraft Forge, you can read the instructions below the article.
2. Download the Ars Arsenal Mod for Minecraft.
3. Open the . minecraft folder and then enter the mods folder. Important: Some older versions of Forge may not have the 'Open Mods Folder' button. If this is the case, create the directory under the name mods.
Windows:
Press the Windows key +R at the same time
Type %appdata% and press enter
Find folder Minecraft and then look for the Mods folder within that
Mac:
Click on the desktop and then press Command+Shift+G all at the same time
Type ~/Library and press enter
Open the folder Application Support and then Minecraft.
4. From here, drag in the mods file downloaded (.jar or .zip) you wish to add.
5. Run Minecraft, and you should now see the new mod installed in the list!
Enjoy Download Ars Arsenal Mod for Minecraft, If there is an error, please comment on this article we will support.
Features:
Mobs!
Mobs ARE planned for this, mostly caster mobs that'll give you that new challenge you've always wanted.
Tools!
Source Steel tools that provide certain benefits to enscribed spells and using them, archwood bows, and spellguns!
Glyphs!
There's a few glyphs I'm planning on adding in, but I can't even share those thought yet.
Ars Arsenal Mod 1.16.5 Download Links:
Minecraft Game version 1.16.5:

Author:ToxicMintTea