The Hyper Lighting Mod is one of the most popular lighting mods available for Minecraft. It adds a variety of new light sources to the game, which can be crafted with ease yet are quite special in their own ways. Players can craft a candle for an annual book reading date, a lamp for exploration and mobility, or even use it as protection against monsters or to deter them from spawning. Hyper Lighting is far superior to the ordinary lighting system that comes with Minecraft and offers players many more options than what they're given by default. Furthermore, there are light sources that use soul energy to shine into every dark place down at the bottom of the ocean!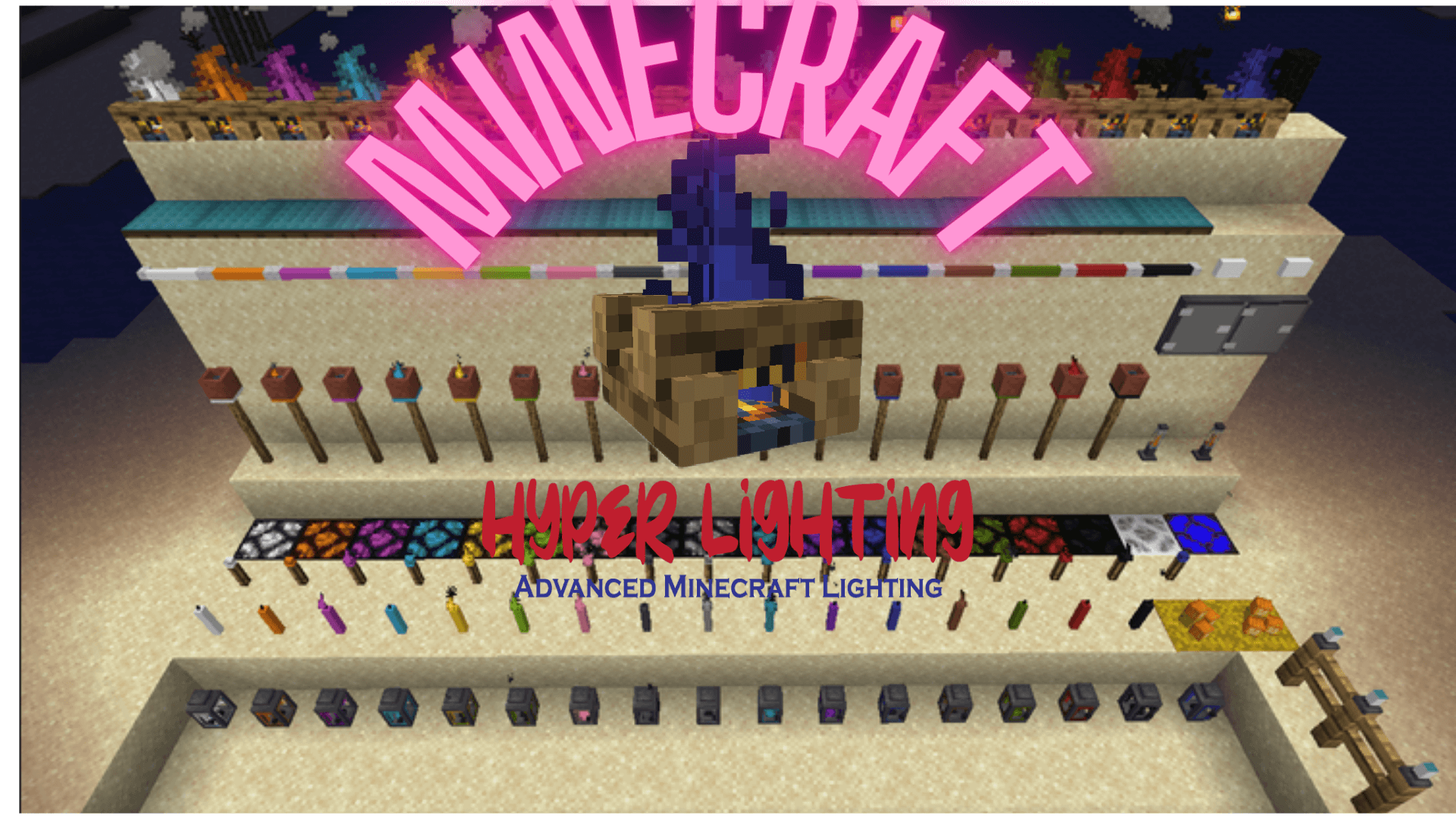 How to install Download Hyper Lighting Mod for Minecraft?
Follows 5 Steps below to install Download Hyper Lighting Mod for Minecraft on Windows and Mac :
1. Download and install Minecraft Forge, you can read the instructions below the article.
2. Download the Hyper Lighting Mod for Minecraft.
3. Open the . minecraft folder and then enter the mods folder. Important: Some older versions of Forge may not have the 'Open Mods Folder' button. If this is the case, create the directory under the name mods.
Windows:
Press the Windows key +R at the same time
Type %appdata% and press enter
Find folder Minecraft and then look for the Mods folder within that
Mac:
Click on the desktop and then press Command+Shift+G all at the same time
Type ~/Library and press enter
Open the folder Application Support and then Minecraft.
4. From here, drag in the mods file downloaded (.jar or .zip) you wish to add.
5. Run Minecraft, and you should now see the new mod installed in the list!
Enjoy Download Hyper Lighting Mod for Minecraft, If there is an error, please comment on this article we will support.
Light Sources
The light sources added by this mod includes:
Torches -> that can be turned on and off (based on the Default Minecraft Torches)
Lanterns -> that can be turned on and off
Tiki Torches -> (cause why not)
Underwater Lantern/Torch -> (Yes they work underwater. Why? Spongebob makes campfires underwater and you wanna ask me why??)
Candles
Candle in a Jar -> (A handheld item that emits light as you move. -> Only Available when RGBLib is installed)
Colored Redstone Lamps -> (A colored variation of the minecraft redstone lamps)
Solar Powered Fence Lights -> A Solar Powered Fence light with remote switches
Switch Box -> A block used to control up to 6 Solar Powered Fence Lights
Campfires -> 2 Campfires based on the Minecraft 1.15+ campfires. Both allow you to cook food and support colored Lighting. One of them has a suprise when placed xD
Button lights -> Buttons that emits light. Think of them as night lights that can trigger redstone
Fluorescent Lights -> Battery Powered, dyeable fluorescent lights
Jack O Lanterns -> Halloween Themes Pumpkin lights
Lava Lamps (Does not actually use lava!)
Unclear glass -> Useful for when you want to spy on your hot neighbour without letting light in
Solar Panel -> because power
Colored Water -> It's colored, but you can drink it
Screenshots: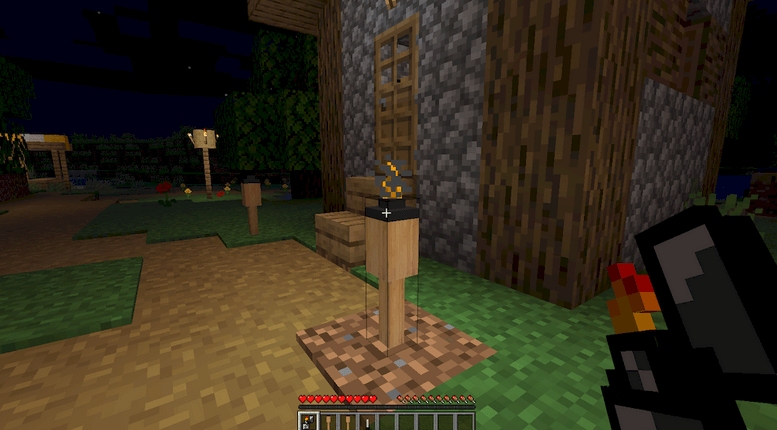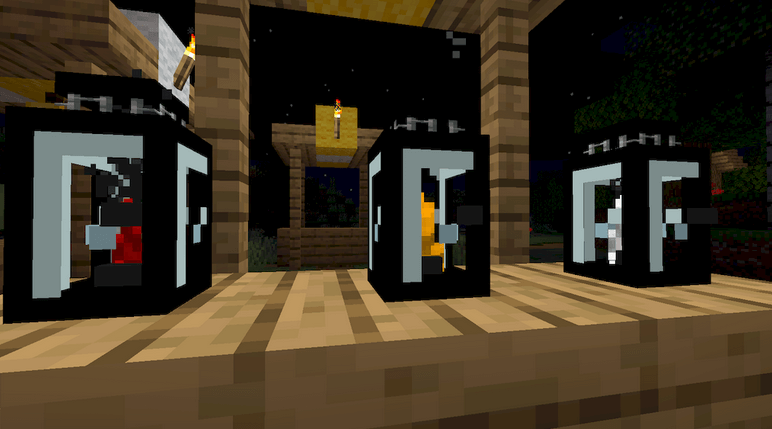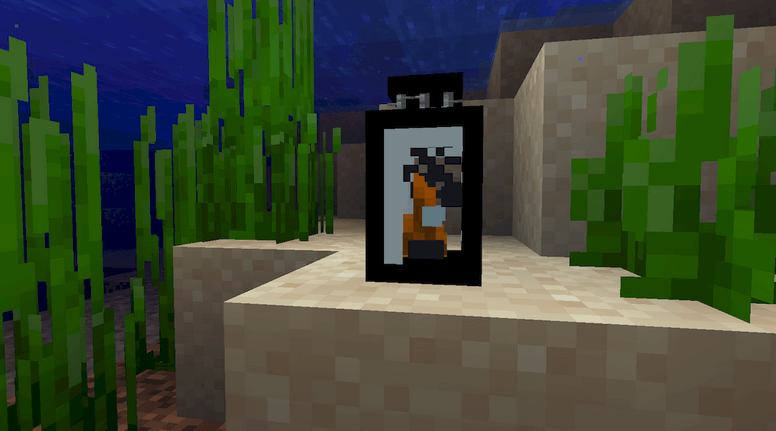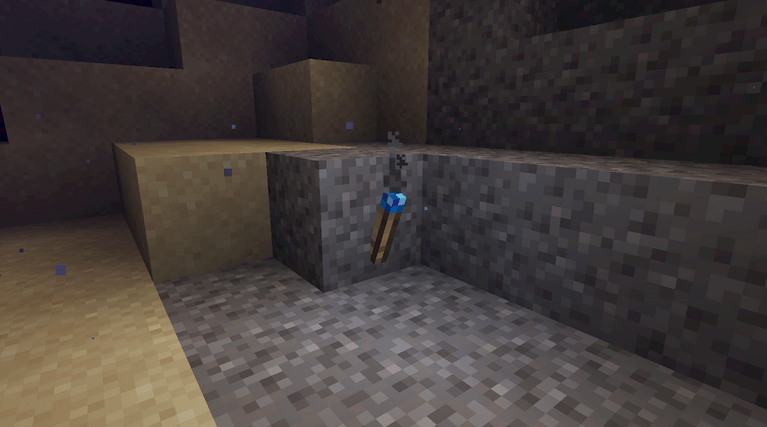 Hyper Lighting Mod1.18.1, 1.17.1Download Links:
Minecraft Game version 1.14.4:

Minecraft Game version 1.16.5:

Minecraft Game version 1.17.1: