One of the game's more established systems is enhanced with the Chest Tracker Mod (1.19, 1.18.2). Chest Tracker was developed because finding items has always been more of a nuisance than actually playing your favorite Minecraft game. This mod helps gamers organize their storage spaces and find certain goods. It's a really straightforward but endearing concept that appeals to beginner gamers who lack decent item management skills. Additionally, you won't ever forget where your goods are, which will optimize your gaming and make it more effective—especially for speedrunners and other hard-core players.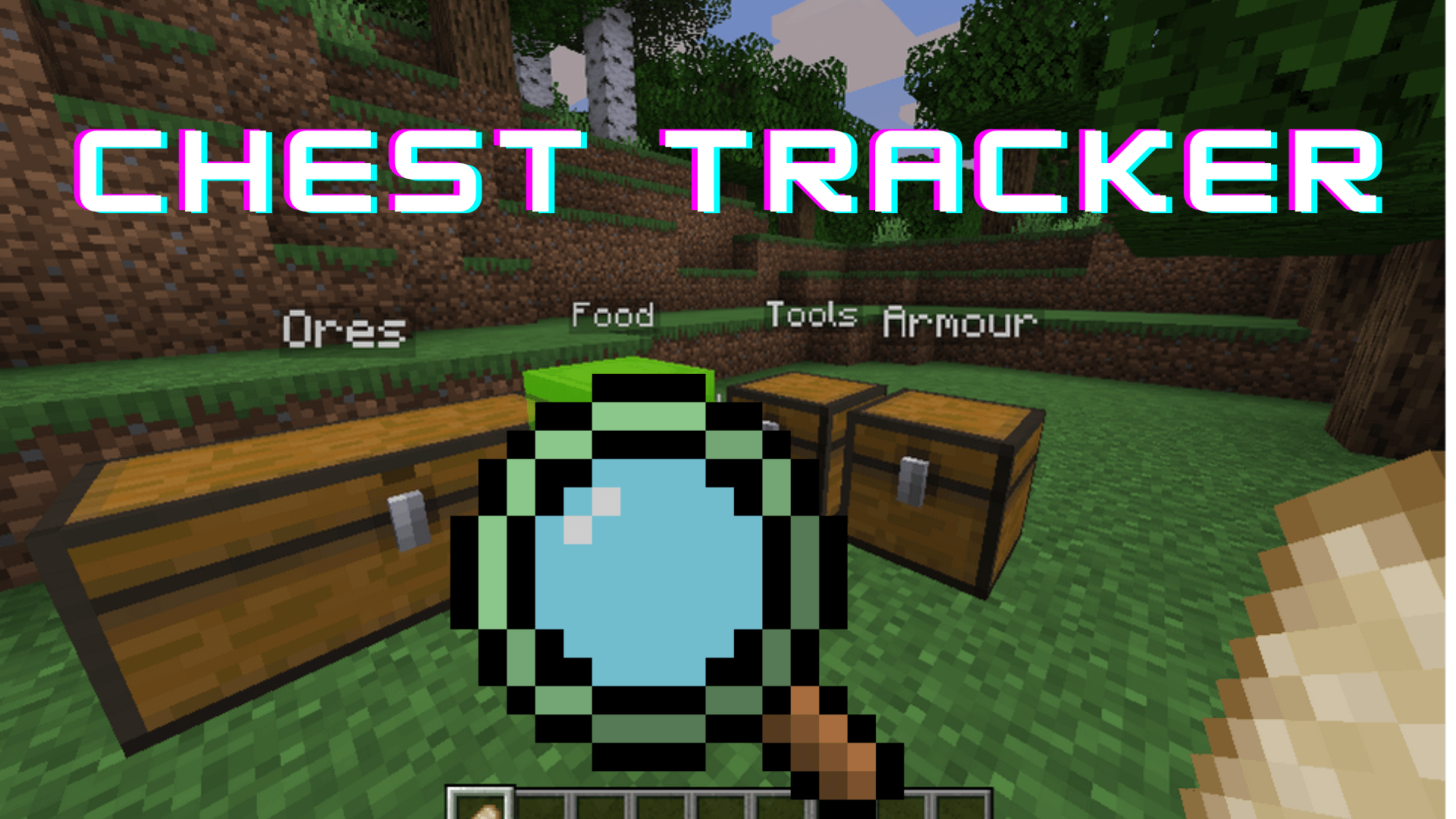 How to install Download Chest Tracker Mod for Minecraft?
Follows 5 Steps below to install Download Chest Tracker Mod for Minecraft on Windows and Mac :
1. Download and install Minecraft Forge, you can read the instructions below the article.
2. Download the Download Chest Tracker Mod for Minecraft.
3. Open the . minecraft folder and then enter the mods folder. Important: Some older versions of Forge may not have the 'Open Mods Folder' button. If this is the case, create the directory under the name mods.
Windows:
Press the Windows key +R at the same time
Type %appdata% and press enter
Find folder Minecraft and then look for the Mods folder within that
Mac:
Click on the desktop and then press Command+Shift+G all at the same time
Type ~/Library and press enter
Open the folder Application Support and then Minecraft.
4. From here, drag in the mods file downloaded (.jar or .zip) you wish to add.
5. Run Minecraft, and you should now see the new mod installed in the list!
Enjoy Download Chest Tracker Mod for Minecraft, If there is an error, please comment on this article we will support.
Comments
-Love the mod, there's nothing else like it this intuitive
I had a feature idea for it too
a sort of alert where it highlights slots that were "tampered" when it doesn't match
what was remembered, and it shows you what was missing in said slots
– There's an option in LibGui (you may have to show it in Mod Menu with Libraries: Shown) to turn on dark mode; it's not perfect but it's what a couple of others have done. An official mode is on the roadmap.
-im trying to make a texture pack and i want to make the gui dark. But i can't find the texture used for the gui. It's not minecraft's generic_54 or the gui_button_background i found while unzipping the jar file. Maybe i got the path wrong. It's assets/chesttracker/textures right? Could you help me?
Chest Tracker Mod Screenshots: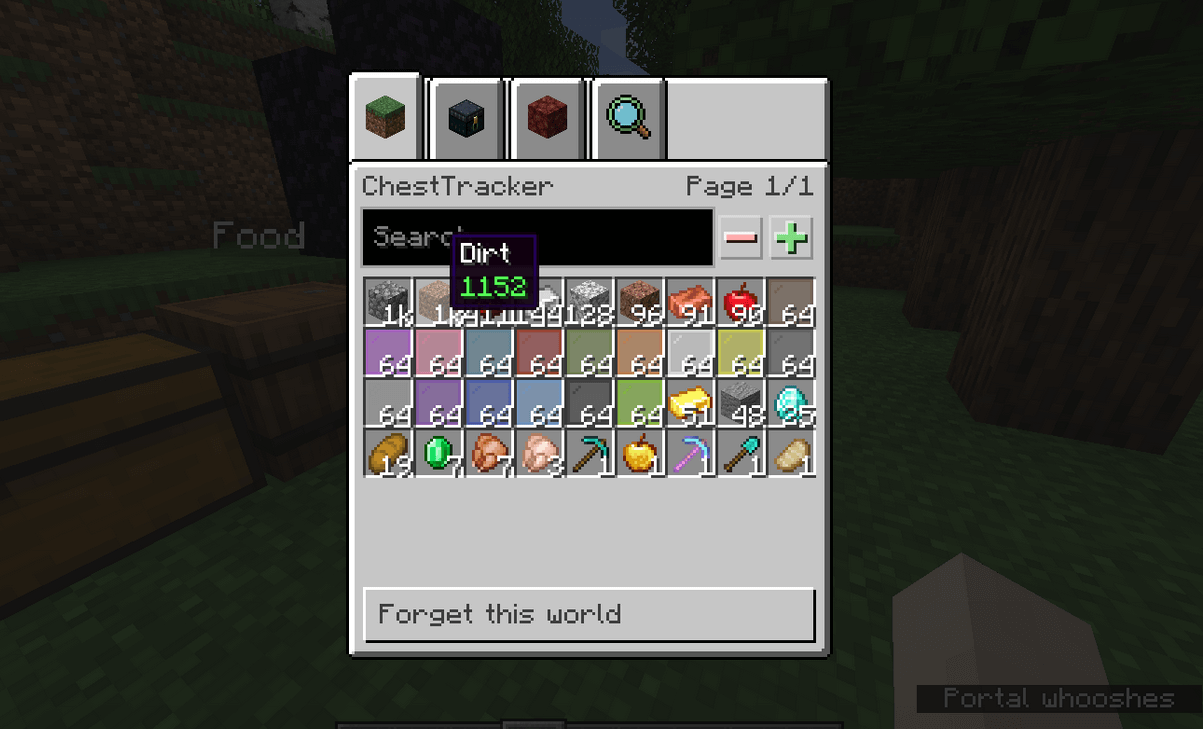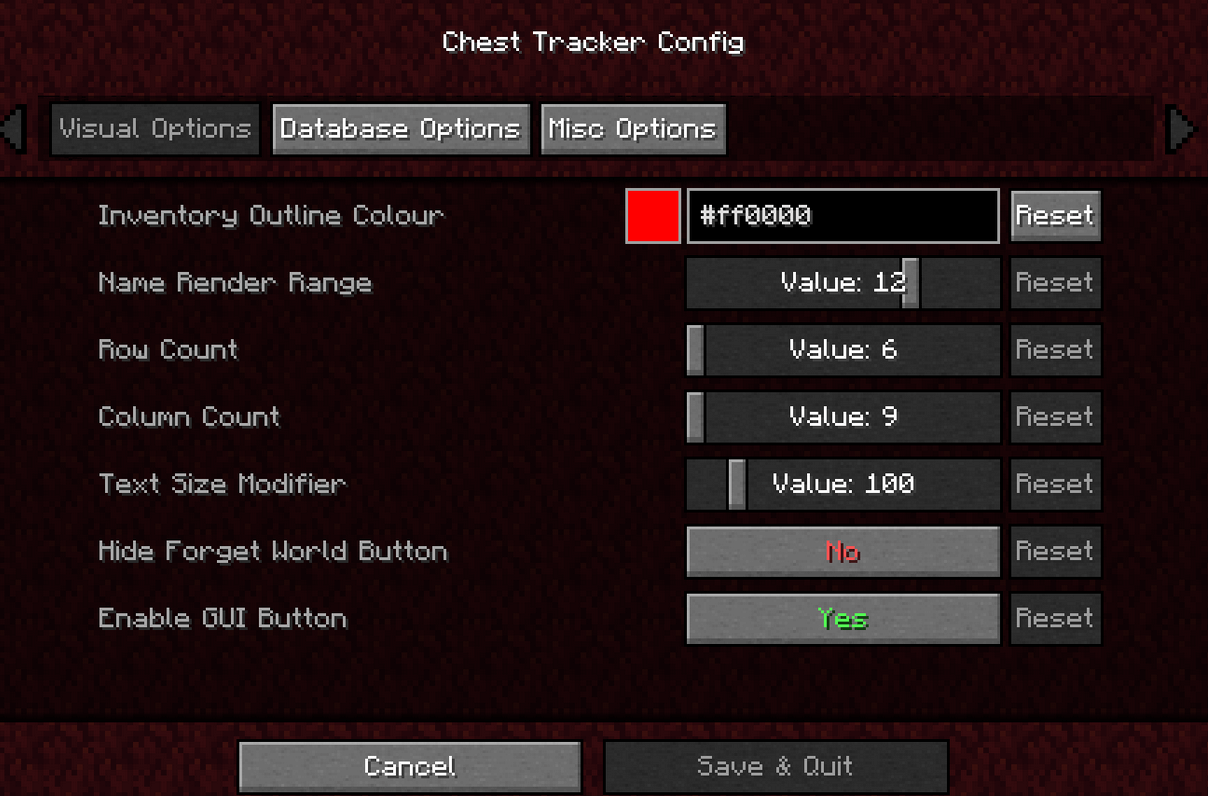 Chest Tracker Mod [1.19, 1.18.2] Download Links:
Minecraft Game version 1.16.5: (Fabric version)
Minecraft Game version 1.17.1: (Fabric version)
Minecraft Game version 1.18.1: (Fabric version)
Minecraft Game version 1.18.2: (Fabric version)
Minecraft Game version 1.19: (Fabric version)