Do you feel that the old Minecraft Mods are too dull? Want to find a Mod that can bring more exciting experiences? Then Advanced Capes Mod [1.17/1.16.4/1.15.2] will be the choice that anyone should not ignore. It helps players experience unexpected situations that not all games have. Let's find out some more information related to Advanced Capes Mod. 
Some introductory information about Advanced Capes Mod
Advanced Capes Mod was born for players who want to turn their Minecraft character into superheroes or simply want to show their character's personality. Advanced Capes is considered as one of the simple but highly effective Mods.
Have you ever dreamed of having a beautiful cape when playing a Minecraft game? You want to own it but don't have the economic conditions to buy it. Advanced Capes Mod will help you simply solve this problem.
It will help you to own any cape you want to wear for your character. Players can use it to explore the vast Minecraft world. What this mod brings is highly new. It meets the needs of players well.
Some new features of Advanced Capes Mod
Advanced Capes Mod brings some new features that are well received by many people: 
The main feature is to set up the cape for the Minecraft character

You can choose from a variety of gowns

Simple and fast way to use

Advanced Capes Mod also allows users to change the nose design for the character.
Instructions on how to use Advanced Capes Mod
Once you have this Minecraft Mod installed on your computer, you can change the cloak URL in the config file or go to the Minecraft world and press the C key (default).
When C is pressed, a pop-up screen will appear.
In this window, you just need to enter the URL of your favorite gown (the URL must start with http:// or https:// and must end with .png – PNG image format).
After entering or pasting the cape's URL, you just need to click Set URL to update the character's cape instantly.
The skin is also set up similarly, but you have to press the V key (default) instead of the C key of the cape.
Instructions for installing
To install Advanced Capes Mod you can apply the following steps:
Download and install Minecraft Forge for free on your computer.

Access the Minecraft folder.

On a Windows computer, open Run from the Start menu, enter %appdata% and then click Run.

On Mac Open Finder, hold down Alt and then click Go > Library in the top menu. Open the Application Support folder and then navigate to the Minecraft section.

Place the downloaded mod (.jar file) into the Mods folder. When opening the game Minecraft, press the Mods button to find the installed mod to play now. 
Advanced Capes Mod will definitely bring you many fascinating experiences. Hopefully through sharing about the features and features of this new mod. You will have more options.
Advanced Capes Mod Screenshots: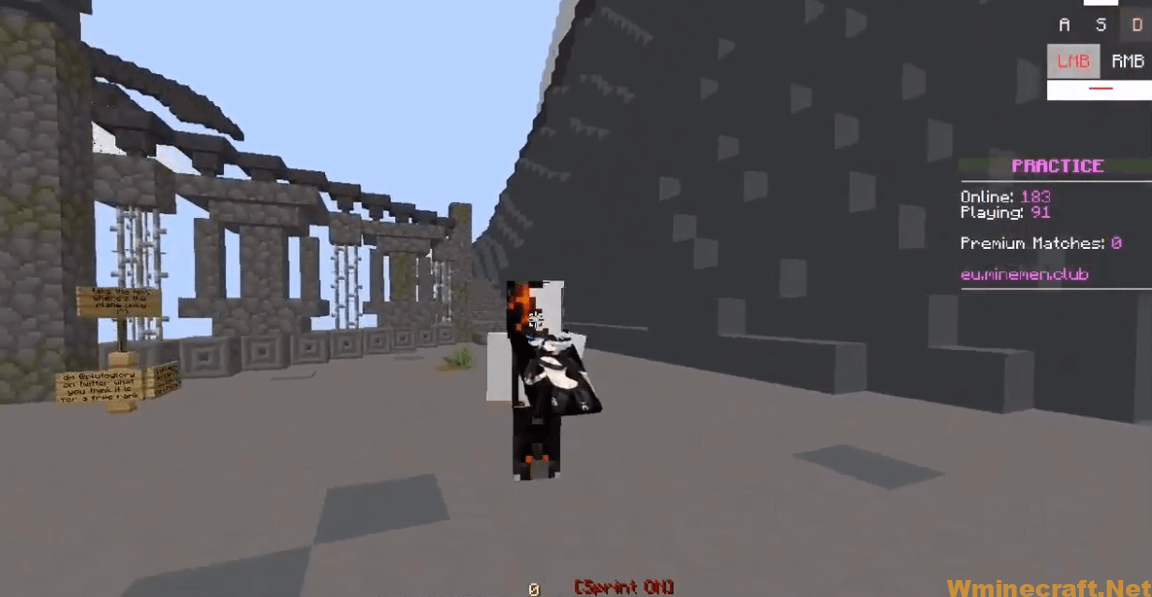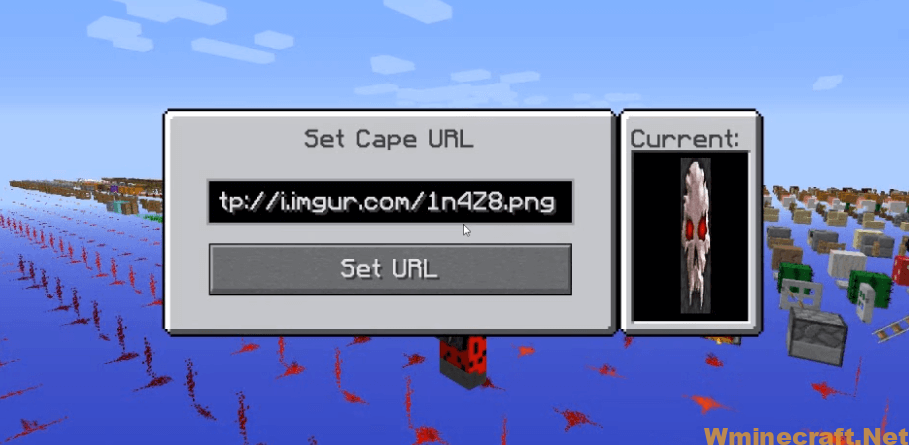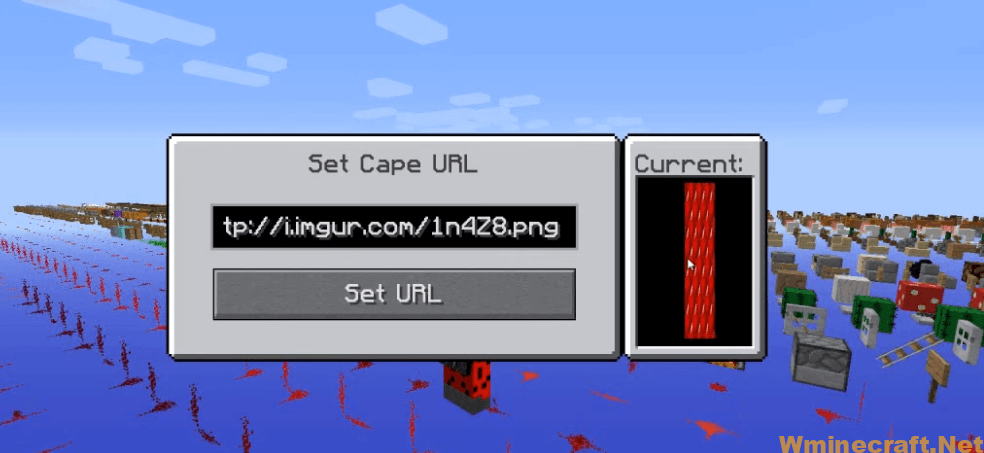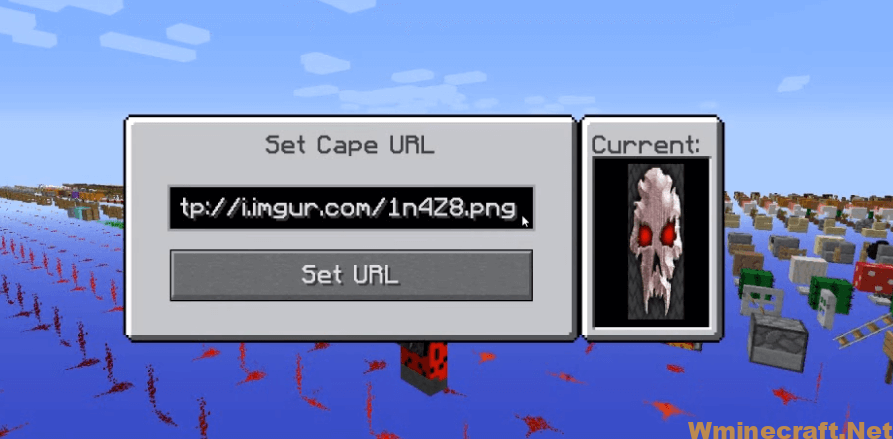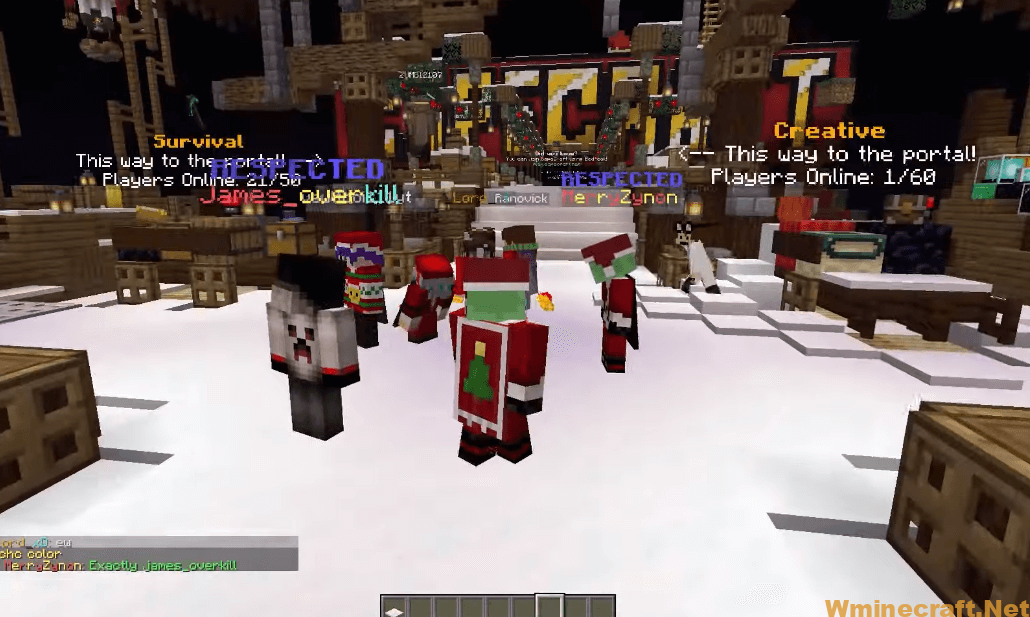 Advanced Capes Mod Download Links:
Minecraft Game version 1.7.10:

Minecraft Game version 1.8.0:

Minecraft Game version 1.8.9:

Minecraft Game version 1.9.4:

Minecraft Game version 1.10.2:

Minecraft Game version 1.11:

Minecraft Game version 1.11.2:

Minecraft Game version 1.12:

Minecraft Game version 1.12.2:

Minecraft Game version 1.13.2:

Minecraft Game version 1.14.2:

Minecraft Game version 1.14.3:

Minecraft Game version 1.14.4:

Minecraft Game version 1.15.1:

Minecraft Game version 1.15.2:

How To Download and Install Minecraft Forge ?
Minecraft Forge is a free, open-source server that allows players to install and run Minecraft mods. 4 steps to install forge for windows, mac, Linux
1. Download Minecraft Forge at the website, select the version of Minecraft you want to run, then download the installer using your browser.
2. Open the .jar file you just downloaded (Run installer as Administrator), make sure Java is installed on your operating system
3. Select Install Client or Install Server if you want to install for your server, and click OK. Wait about 2 minutes, and you will see a success message.
4. Launch Minecraft and select the Forge profile, then click Play.
5. You will see Minecraft Forge in the lower-left corner and the Mods button under Multiplayer.
Congratulations on successfully installing Minecraft Forge and experimenting with Mod for Minecraft downloaded. If there are errors, please comment on this article.