Bountiful Mod 1.18.1, 1.17.1 is a mod centered around a single block called the Bounty Board, and items which appear within: Bounties! Bountiful Mod adds Bounties to Minecraft that are generated at random intervals from the Bounty Board item or any other item in this mod's crafting table recipes (see below). Bounties ask players to collect certain resources or kill mobs of specific types for rewards. With Bountiful you can get bounties with different difficulties including easy ones that only require one type of mob be killed for example, while others may require many types of mobs to be killed or very rare items collected."
How to install Download Bountiful Mod for Minecraft?
Follows 5 Steps below to install Download Bountiful Mod for Minecraft on Windows and Mac :
1. Download and install Minecraft Forge, you can read the instructions below the article.
2. Download the Bountiful Mod for Minecraft.
3. Open the . minecraft folder and then enter the mods folder. Important: Some older versions of Forge may not have the 'Open Mods Folder' button. If this is the case, create the directory under the name mods.
Windows:
Press the Windows key +R at the same time
Type %appdata% and press enter
Find folder Minecraft and then look for the Mods folder within that
Mac:
Click on the desktop and then press Command+Shift+G all at the same time
Type ~/Library and press enter
Open the folder Application Support and then Minecraft.
4. From here, drag in the mods file downloaded (.jar or .zip) you wish to add.
5. Run Minecraft, and you should now see the new mod installed in the list!
Enjoy Download Bountiful Mod for Minecraft, If there is an error, please comment on this article we will support.
Mechanics (1.14+):
Bounty boards can be found throughout the world in villages, and they'll generate bounties inside of them. These bounties often ask for you to bring back an item, or kill some mobs in return for whatever rewards they're offering. If you can complete the bounty, you just have to bring it back to the bounty board and right click the board to redeem your rewards!
Decrees
There exists another item as well, called a Decree. A Decree determines what kind of bounties show up on a bounty board. For example, an Armorsmithing Decree makes it so that objectives and rewards related to armor show up on the board (leather, iron, chestplates, boots, etc). You can have up to three decrees on a bounty board at once, and it will mix and match objectives and rewards from all three when new bounties appear!
You can find new Decrees as rewards for certain bounties, or they can be traded with villagers at higher villager levels.
Bounty Tiers
Just like items, bounties can have different tiers of rarity. Some bounty rewards are more rare than others, and bounties with higher rarity have a better chance of having these more rare rewards! Rarity follows the same pattern as in vanilla: Common, Uncommon, Rare and Epic.
Compat
Currently, I've added some support for some items showing up in bounties from over a dozen mods. You can view the list of compatible mods.
I plan on adding more in the future!
Bountiful Mod Screenshots: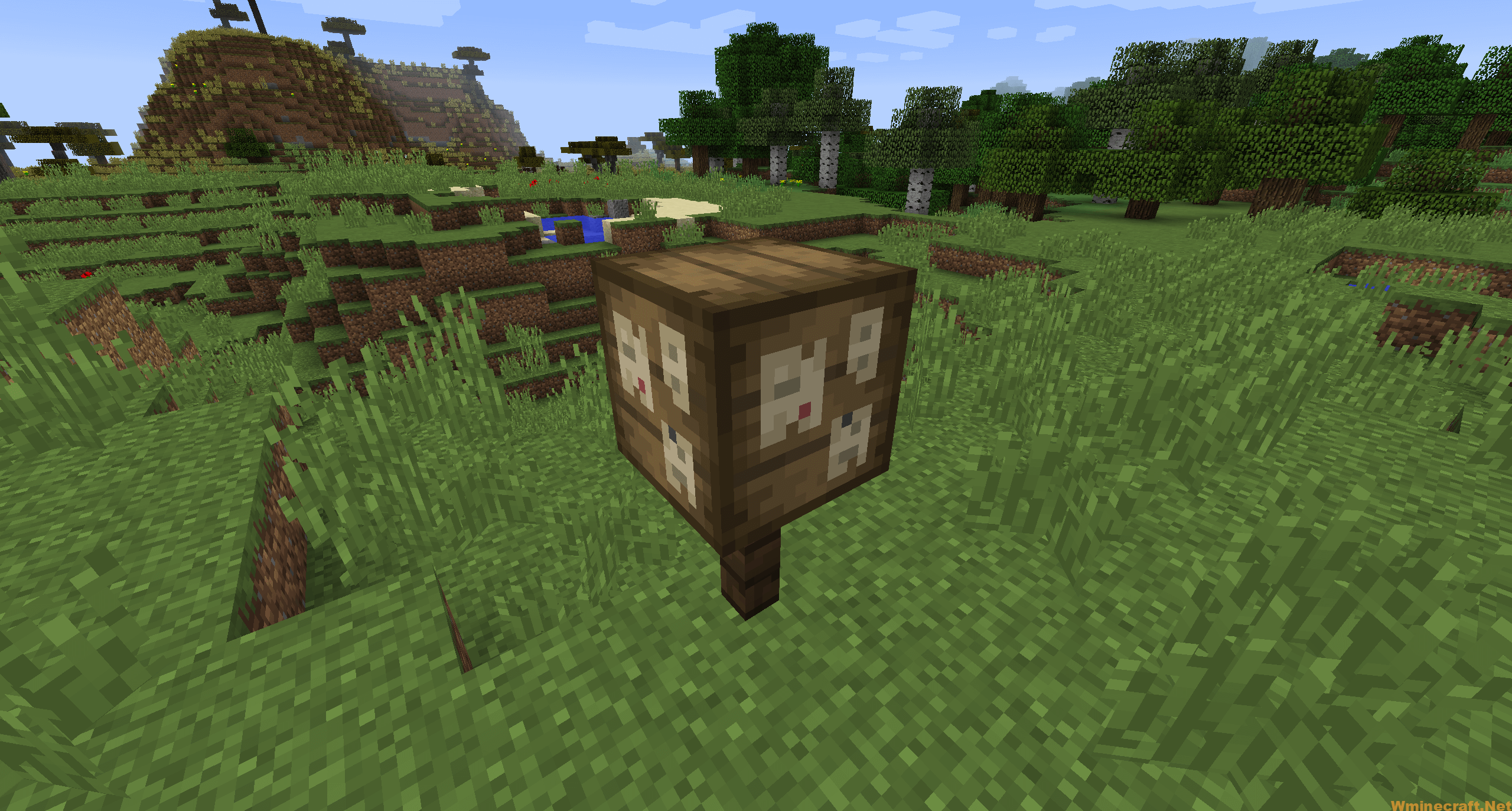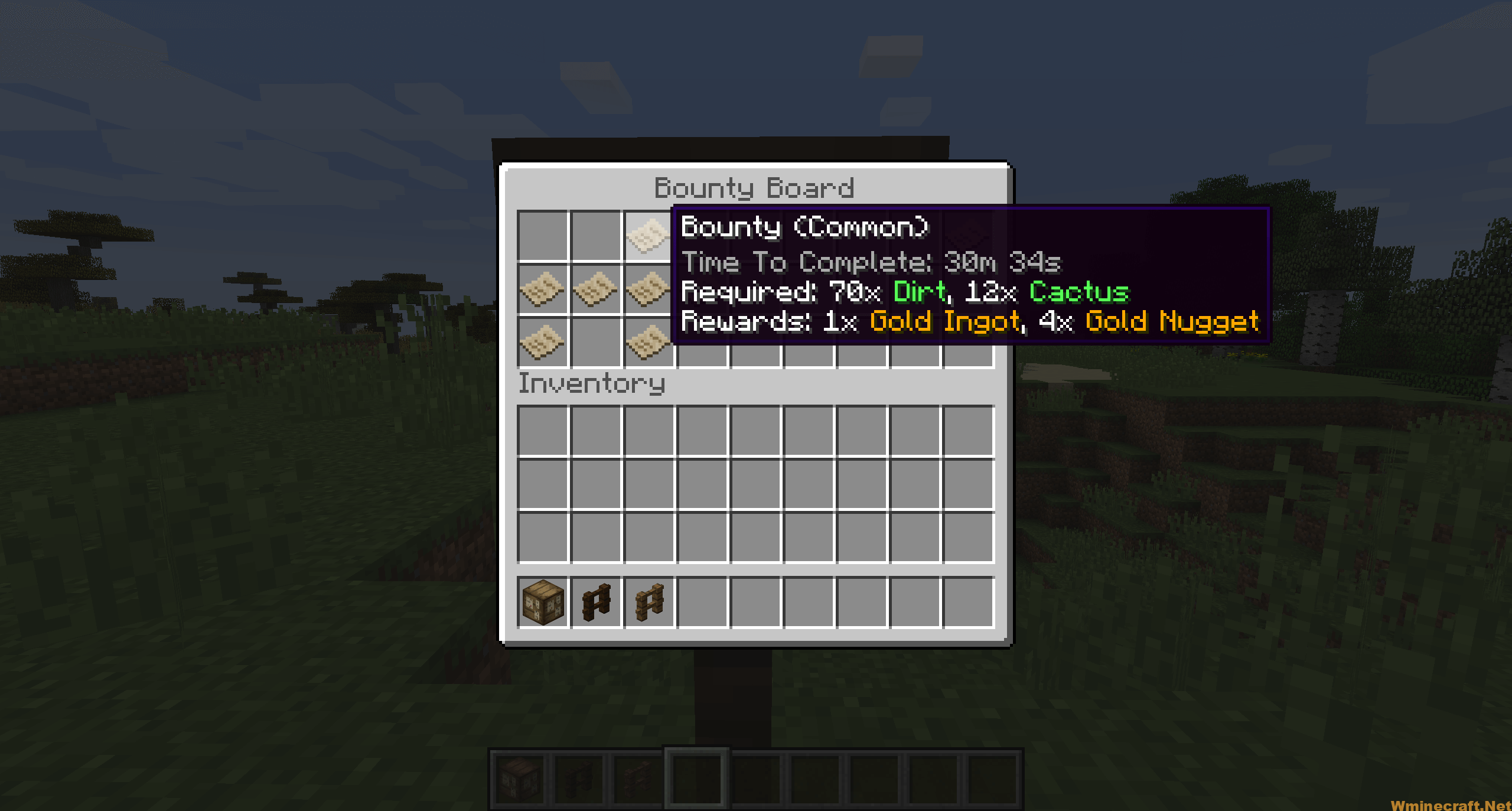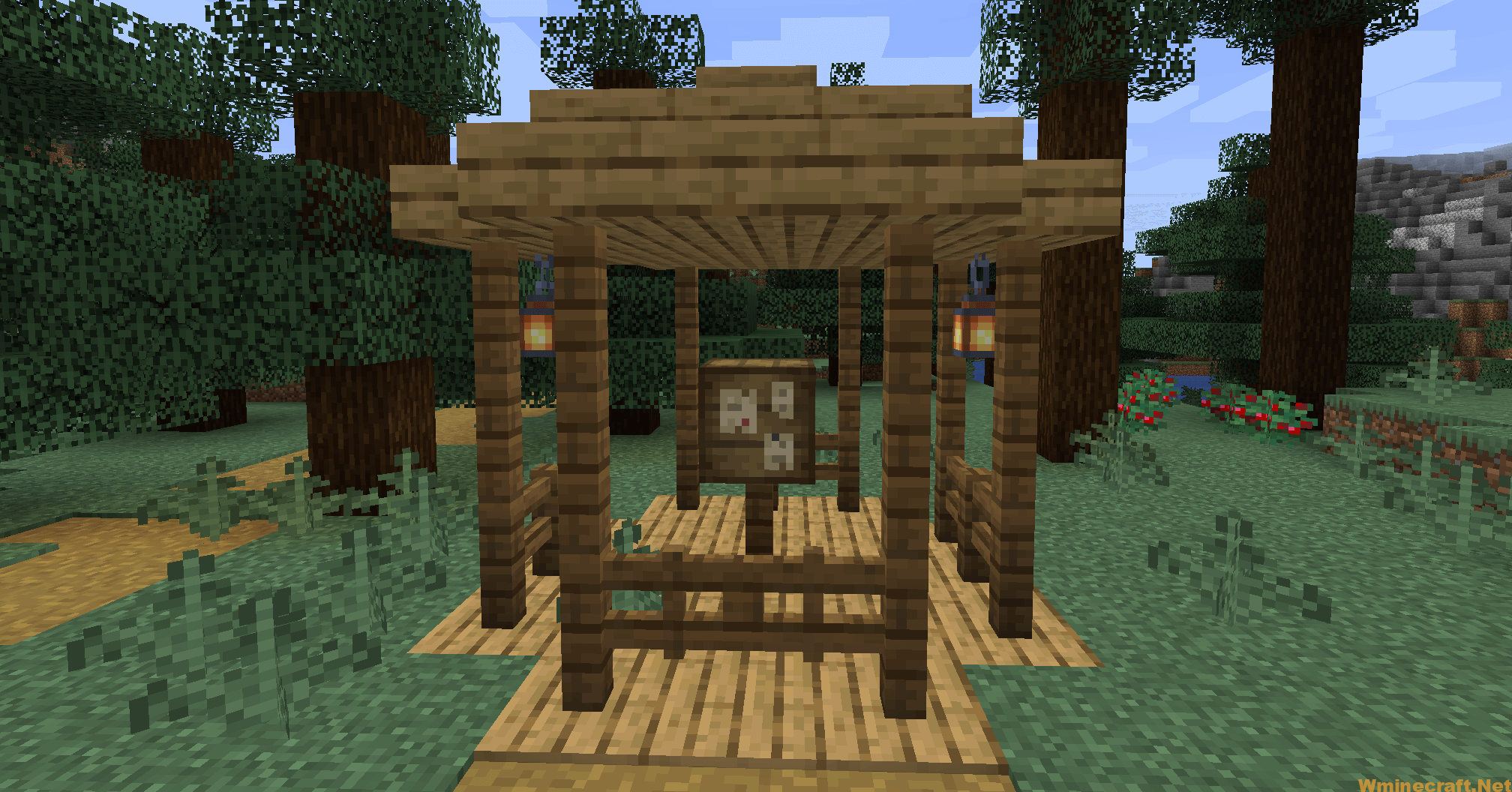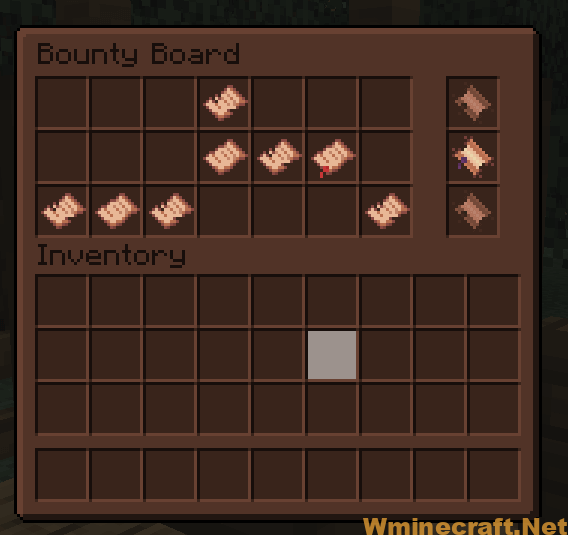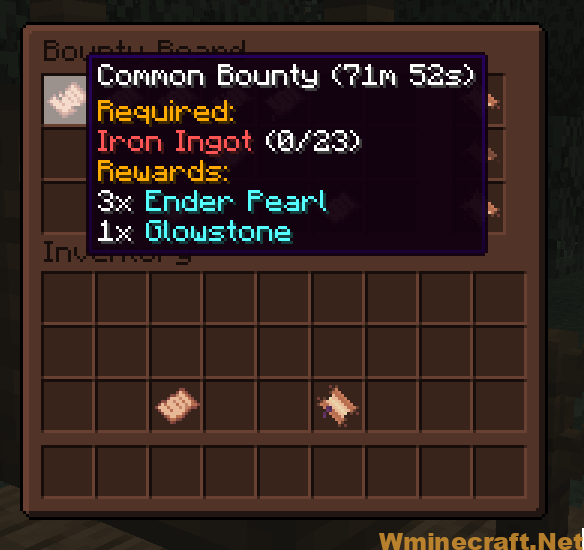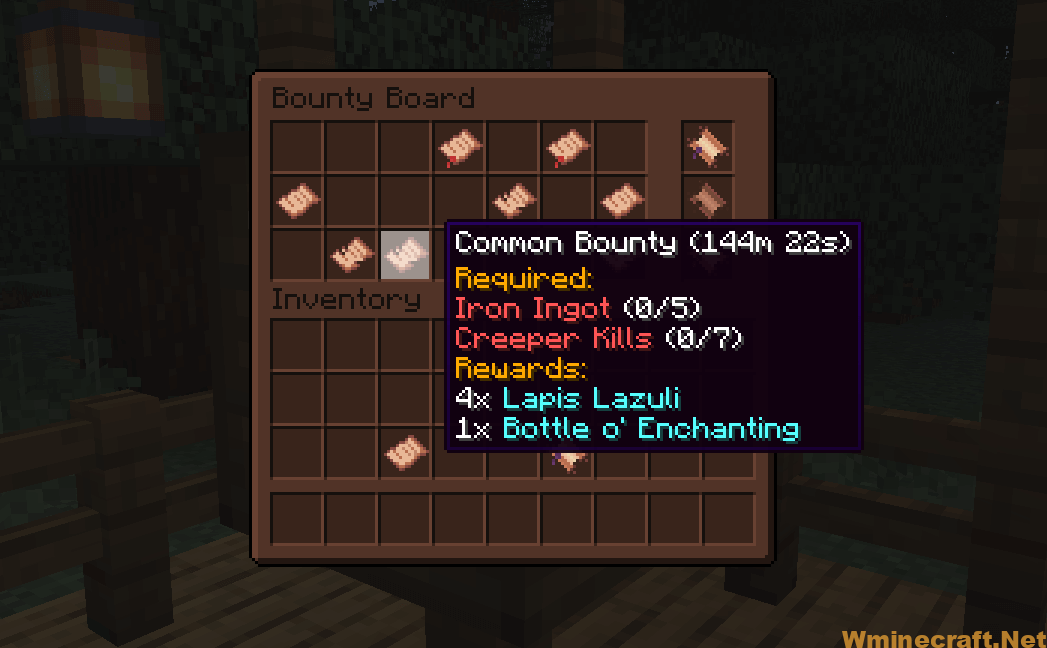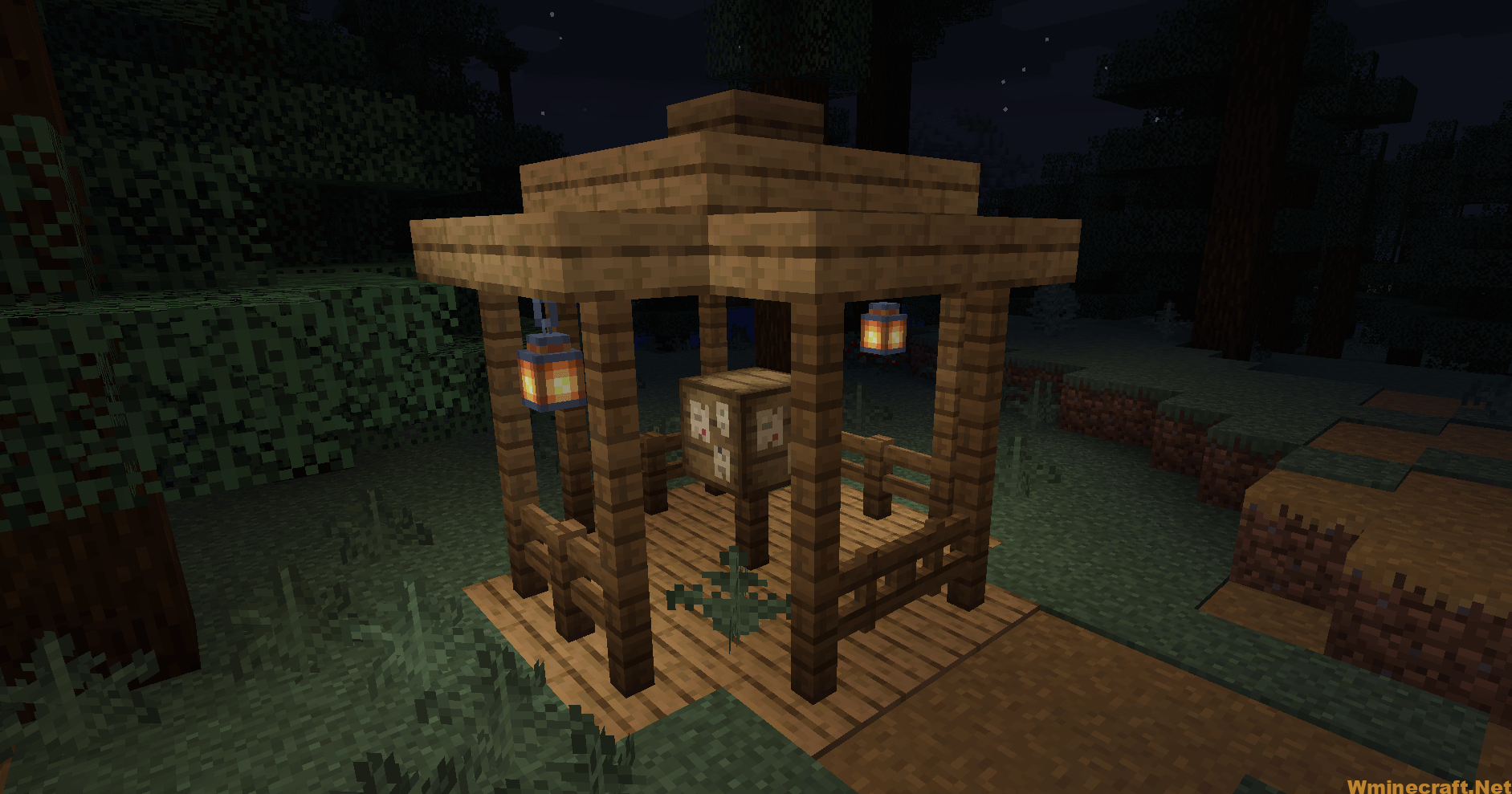 Bountiful Mod 1.18.1, 1.17.1 Download Links:
Minecraft Game version 1.12.2:

Minecraft Game version 1.14.4:

Minecraft Game version 1.15.2:

Minecraft Game version 1.16.5:

Minecraft Game version 1.17.1: (Fabric version:)

Minecraft Game version 1.18: (Fabric version:)

Minecraft Game version 1.18.1: (Fabric version:)

How To Download and Install Minecraft Forge (Modding API)?
Minecraft Forge is a free, open-source server that allows players to install and run Minecraft mods. 4 steps to install forge for windows, mac, Linux
1. Download Minecraft Forge at the website, select the version of Minecraft you want to run, then download the installer using your browser.
2. Open the .jar file you just downloaded (Run installer as Administrator), make sure Java is installed on your operating system
3. Select Install Client or Install Server if you want to install for your server, and click OK. Wait about 2 minutes, and you will see a success message.
4. Launch Minecraft and select the Forge profile, then click Play.
5. You will see Minecraft Forge in the lower-left corner and the Mods button under Multiplayer.
Congratulations on successfully installing Minecraft Forge and experimenting with Bountiful Mod for Minecraft downloaded.
If there are errors, please comment on this article.